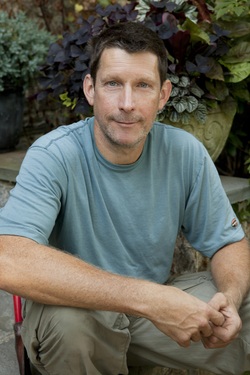 Raised in Northern NJ, Kevin Bost, creates gardens throughout theTri-state area. He has over 30 years of experience including 16 years caring for the Wave Hill wild garden and curator of the succulent collection.


Whether your canvas is large or small we specialize in the detail layering of plants for year round interest. Kevin will give you the attention you deserve with a personal touch. He enjoys working in collaboration with his clients to create unique, intimate garden spaces. You may desire a formal long border, a woodland native shrub garden or a wild flower meadow. Perhaps it's an intimate patio, a living wall, or a pathway you hope to enhance. We will bring your property to new heights with a long term vision in mind.


Kevin's work is meticulous with an eye for detail. He hand selects nursery material using plants which fit the character of your property. Using organic gardening methods, including composting, we can provide you and your family a vegetable garden, a rooftop container garden, a rain garden or even a dry garden with cacti and succulents.


We have years of experience hand pruning specimen trees and shrubs as well as moving them. Our associates in the field are masters in masonry, arbor culture, excavation, and irrigation. Kevin has long term relationship with these craftsmen.


We also offer full property and estate management.

---